Kayaking, Sailing & Bike Hire
Cumann na mBád, is a community owned, Irish Sailing Association and Canoeing Irl. affiliated water sports club. Our aim is to instil a love of the sea and our island environment through boating of all kinds. We are committed to the principles of Leave No Trace, Ireland's Outdoor Ethics Education Programme, designed to promote and inspire responsible outdoor recreation.
Leadhb Gharbh, Árainn Mhór
Tel: +353 87 0983749
Tel: +353 74 9520024
Guided Walking Tours available throughout the year with registered tour guide, Denis O'Donnell.
Tours highlight all of the island landmarks including:
Lighthouse & Coastguard Station
Cliffs
Beaver Island Monument
St Crones Church & Graveyards
Lakes & Mountains
Location of Arranmore Disaster
Famine Pot
Contact: Denis
T: +353 89 4364236
www.facebook.com/arranmore.guidedtours/
Sea Safari Trips, Seal Watching, Angling, Diving
The Elsie Jayne Charter Vessel can be chartered for the following  trips: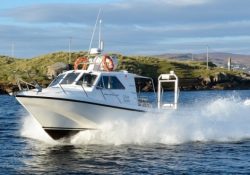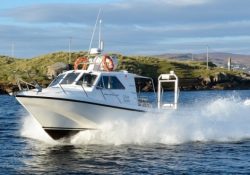 The Elsie Jayne is licensed to carry 12 passengers & may be chartered for a range of marine based leisure activities including Diving, Angling, Sea Safari & Marine Heritage Trips, Seal Watching, Private Charters & Island Hopping.
Indoor and outdoor seating. On board WC.
Contact: Jim Muldowney
T: 086 3300516
Waymarked Walks Arranmore Island
The marked walk around Oileán Árainn Mhór is sign posted 
Slí Árainn Mhór
which is part of Bealach na Gaeltachta, a National Waymarked Way. The Slí Árainn Mhór walk begins and ends at the ferry ports at Leadhb Gharbh. The views in all directions along the walk are stunning and the western half of the route is particularly remote.
Terrain: Quiet roads, rough track.
Start Point: Pier at Leabgarrow on Árainn Mhór
Finish Point:  Pier at Leabgarrow on Árainn Mhór
Nearest Town to Start:  

Burtonport
Lat. and Long.  
54.98865, -8.49683
Please note: Although the route is graded only moderate, it can be isolated in places, appropriate clothing and footwear should be worn, and consideration given to weather conditions likely to be encountered.
Further information:  Comharchumann Árainn Mhór 074 9520533/9520995
A few facts about Oileán Árainn Mhór…
Length: 5.5 miles
Width: 3 miles
Coastline: 17 miles
Population: 469, rising to over 1000 in summer.
Aidhmeanna an Chúrsa / Course Aims
The primary aim of Coláiste Árainn Mhór is to foster a love for the Irish language and culture. Students stay in Gaeltacht homes for three weeks attending classes and activities each day which are designed to increase students confidence and fluency in the spoken language. Experienced and highly skilled staff provide all of the support and encouragement necessary.
A language lives by being spoken. Tá bród agus ríméad ar mhuintir an oileáin teanga a sinsir a labhairt is a choinneáil beo.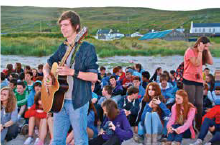 Imeachtaí / Activities
Afternoon activities include: dancing, singing, football, volleyball, hill walking, orienteering, swimming, table tennis, badminton, and boat trips to neighbouring islands.
Evening activities include: céilithe, debates, concerts, quizzes, treasure hunts, and beach barbecues.
Ceol agus Drámaíocht / Music and Drama
There is great emphasis placed on music and drama in Coláiste Árainn Mhóir and everyone is encouraged to bring along musical instruments. All students get a chance to display their talents on stage during the course.
Teagmháil / Contact Details
Manas Ó Luathairí
Phone :    01 8314454 / 086 3692627
Email :     colaisteam@gmail.com
Website:  www.colaisteam.com
Coláiste Árainn Mhór
Bunaíodh Coláiste Árainn Mhór beagnach 50 bliain ó shin chun an Ghaeilge a chothú agus a leathnú i measc mhuintir óg na tíre. Cuireann an Coláiste cúrsaí sultmhara ar fáil d'aos óg na tíre gach samhradh ar an oileán.
Is í an bhunaidhm atá ag na cúrsaí i gColáiste Árainn Mhór ná meas a spreagadh agus a chothú don Ghaeilge agus don chultúr. Bíonn dhá sheisiún ann gach samhradh agus maireann na cúrsaí ó dheireadh mí Mheithimh go dtí lár Lúnasa. Is é Mánus Ó Luaitheirí ón Chloch Chorr, ach atá anois ina chónaí i mBaile Átha Cliath, atá i gceannas ar an choláiste. Tosaíonn an gnáthlá sa choláiste ar an 10.00 r.n. agus ní bhíonn na scoláirí críochnaithe go dtí an 10.00 san oíche.
Is féidir tuilleadh eolais i dtaca le himeachtaí an choláiste a fháil ó:
Manas Ó Luathairí
Fón:                           01 8314454 / 086 3692627
Rphost:                     colaisteam@gmail.com
Suíomh Gréasáin:   www.colaisteam.com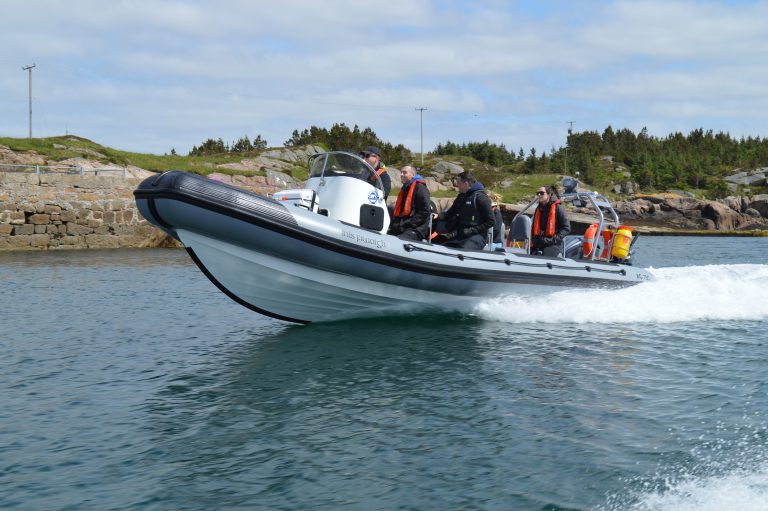 Burtonport, Co Donegal
Contact: Manus O'Boyle
T: 0874705315
 W: www.donegalseaadventure.ie